Brief overview of all services
Besides data feed and online products, WM Datenservice also provides a large number of services for the support of issuers as well as WM customers.

Generally, we distinguish between Issuer Service and Public Tools.

Issuer Service provides the issuer either with standard forms (e.g. for funds distributions) or by the option to use WM as a platform for the publication of documents. In contrast to the Issuer Service, WM predominantly provides within the scope of its Public Tools, documents free of charge (e.g. KID or FPP).


Issuer Service:
Funds Reporting Service: Agreement between an investment funds company and WM in respect of the provision of funds data. Coordination of information flows and responsibilities.
Reporting Forms: Provision of standard forms for the reporting of issue data, funds prices, funds mergers, etc.
Price service: provision of prices by the issuers on bonds
Key Investor Documents: Installation and free provision of Key Investor Documents (KIDs) on the WM homepage
Durable Medium: Integration of the Durable Medium within the data feed as well as the saving and provision of the Durable Medium on the WM homepage


Public Tools:
Key Investor Document (KID): KIDs can be downloaded via a WKN/ISIN search
Fund Processing Passport (FPP): Depiction of FPPs
Issuer Identifier: Provides direct access to the publications of an issuer; additionally, issuer master data (incl. company affiliations) as well as a list of all issues of the respective company can be accessed.
WM Securities Register: WM Datenservice operates the WM Securities Register in the form of a publicly accessible register
Critical Market Events: Immediate provision of information on critical as well as important events and developments on the market

Would you like to know more about our products?

Contact me...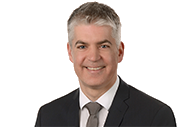 Patrick Althausen
Tel.: +49 (0) 69 2732 - 267
Email