Financial data product overview
Straight through processing solutions
In order to optimise financial industry business processes, wide ranging and high quality data on securities, issuers and markets are needed.

WM Datenservice's feed products fit the bill, providing comprehensive data on domestic and foreign financial instruments, stock exchanges and issuers. Information on prices and corporate actions round out the product range.
Data

Areas of application

Master data

Issuer data

Markets

Risk management

Reporting

Compliance

Asset management

Trading, clearing and settlement

New issues

Securities administration

Wealth management

Corporate actions

Prices

Would you like to know more about our products?

Contact me...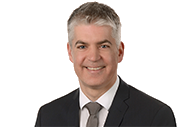 Patrick Althausen
Tel.: +49 (0) 69 2732 - 267
Email